Where To Stay
The best Hotels Near Cooperstown, NY
As America's most perfect village, its no surprise Cooperstown is also home to some of America's most perfect hotels. From the grandeur of The Otesaga Resort overlooking Otsego Lake to the quaint historic taverns in the village, the best hotels in Cooperstown, NY offer wonderful options for a memorable stay. Enjoy the serenity and beauty of the lake with a stay in one of the many waterfront hotels that line its shores, and drift off to sleep to the sound of its gently rippling waters that reflect the moonlight. Or, stay closer to the shops, restaurants, and bars in the village in one of its charming Inns. The choice is yours, but gracious hospitality and a memorable stay is guaranteed.
The Otesaga Resort Hotel
Overlooking Otsego Lake in Cooperstown, NY, The Otesaga Resort Hotel exudes charm, elegance and gracious hospitality. This grand lakeside hotel offers luxury accommodations, delicious dining, golf, and more.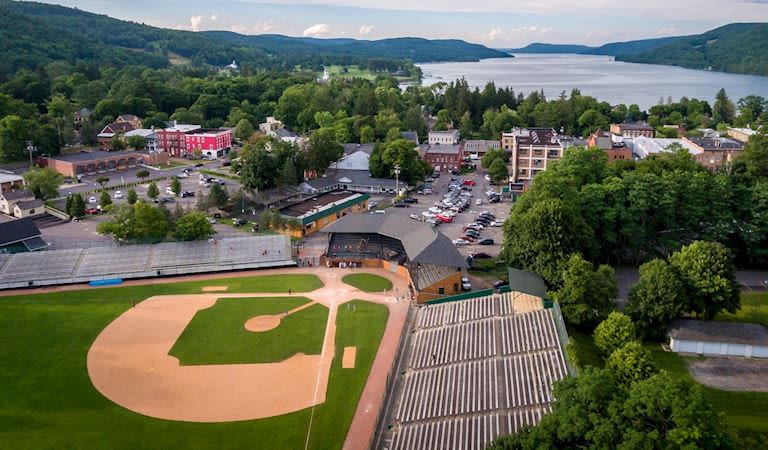 Cooperstown Lodging
Other Cooperstown lodging ranges from modern chain hotels with business travelers in mind to charming bed and breakfasts offering warm hospitality and a deep sense of history that's unique to this one-of-a-kind destination.